CONTENTS ARE FROM MY PERSPECTIVE, THERE ARE SO MANY PLACES TO MENTION I HAVE TO START WITH JUST A FEW,LET'S START SMALL ON THIS HUGE PROBLEM.
Domestic Abuse, is more prevalent than we care to think, is it one of those it's always been there? Is it that we have media everywhere, and ways of communicating like never before?. Or is it the way we live in this modern fast paced, stressed out world? something has to give and it is always behind closed doors.
Who knows? I am just putting my piece into the messy pot like everyone else. I can hear voices saying "it wasn't around when I was younger". Sorry but is was, it may have been you never saw it or didn't realise what next door or someone else was going through and that has been the problem the whole time. Keeping quiet, not telling, not asking for help, being made to think it was your fault, and the vicious circle. Please don't for one moment think I am saying every couple are violent , not at all, even when mum threatens to roast him on the BBQ for burning the sausages that is not what I am talking about. Read on, I shall add information as I find it, if you have relevant items please forward to me on the contact me page and I can add (please state if you want your name added or left as anon)
Also remember Domestic Abuse affects Men and Women, this page I will try to cover as equally as I can . I am UK based so most of my knowledge comes from being involved with our legal system and Police MARACs, I am in no way saying I know the all the answers, but I just would like to put a hand out to say I'm here and so are many, many more people and agencies and there is always someone to listen, there might not be the solution you are ready to take at this moment in time. But you have the tools in place to start.
Be safe Be happy
Facts, Links and other things that you might need (but I hope you never do)
What is the definition of domestic abuse?
The UK government's definition of domestic abuse is "any incident or pattern of incidents of controlling, coercive, threatening behaviour, violence or abuse between those aged 16 or over who are, or have been, intimate partners or family members regardless of gender or sexuality. The abuse can encompass, but is not limited to psychological, physical, sexual, financial, emotional."
So why stay in a relationship that is anything from controlling through to violent I was asked, and I saw the look on her face. A former friend, a person who had no idea what is was like to be me. Or for that matter any other person suffering any form of abuse. Well long after it was over and I mean years, I took a Level 3 Counselling course in Understanding Domestic Violence and its Restorative Process and I surprised myself I passed, flew through it. It was then I learnt so much about myself and why I felt the need to write.
What could be the reasons someone stays with an abuser?
DISTORTED THOUGHTS. BEING CONTROLLED AND HURT IS TRAUMATIZING, AND THIS LEADS TO CONFUSION, DOUBTS, AND EVEN SELF-BLAME.

Damaged Self-Worth.

Related was the damage to the self that is the result of degrading treatment.

Fear. The threat of bodily and emotional harm is powerful

WANTING TO BE A SAVIOR. Many described a desire to help, or love their partners with the hopes that they could change them

Children. Men and women also put their children first, sacrificing their own safety for fear of not being able to see their children again
Family Expectations and Experiences.

Financial Constraints.

Many referred to financial limitations

Isolation.

A common tactic of manipulative partners is to separate their victim from family and friends.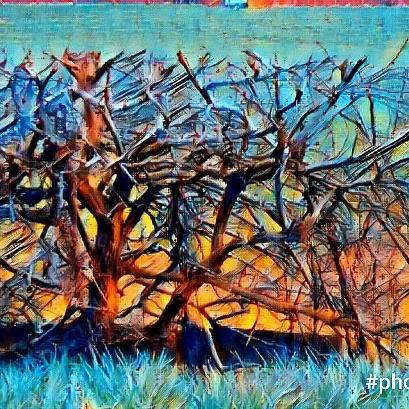 The World Health Organisation
Fact sheet on violence against women is a very interesting read below is an excerpt from the page and a link to the webpage
"The United Nations defines violence against women as "any act of gender-based violence that results in, or is likely to result in, physical, sexual, or mental harm or suffering to women, including threats of such acts, coercion or arbitrary deprivation of liberty, whether occurring in public or in private life."
https://www.who.int/news-room/fact-sheets/detail/violence-against-women
HELP AND SUPPORT FOR MALE VICTIMS OF DOMESTIC VIOLENCE Men's Advice Line: confidential helpline for men experiencing domestic violence from a partner or ex-partner (or from other family members). They help by: giving you time to tell your story; offering emotional support; providing practical advice; signposting you to other services for specialist help.
https://www.refuge.org.uk/our-work/forms-of-violence-and-abuse/domestic-violence/domestic-violence-the-facts/
ONE WOMAN IN FoUR EXPERIENCES DOMESTIC VIOLENCE IN HER LIFETIME
(2016) Focus on Violent Crime and Sexual Offences, 2014/15 oFFICE FOR NATIONAL STATISTICS
TWO WOMEN ARE KILLED EACH WEEK BY A CURRENT OR FORMER PARTNER IN ENGLAND AND WALES
(2016) Compendium – Homicide (average taken over 10 years) OFFICE FOR NATIONAL STATISTICS
IN THE YEAR ENDING MARCH 2016, 1.2 MILLION WOMEN REPORTED EXPERIENCES OF DOMESTIC ABUSE IN ENGLAND AND WALES
(2016) Domestic Abuse in England and Wales: year ending March 2016 OFFICE FOR NATIONAL STATISTICS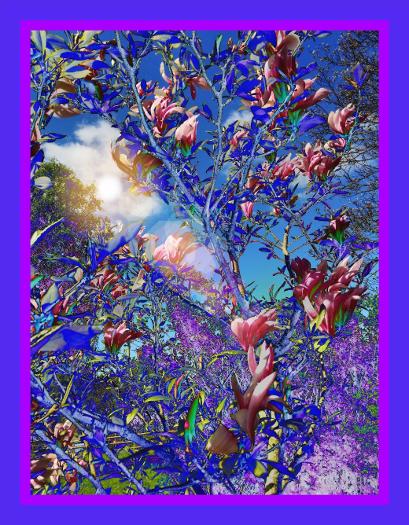 10 SIGNS THAT YOU'RE IN A RELATIONSHIP WITH A NARCISSIST
Everything Is about Them
They Are so Charming… At First
Split Personalities
You Are Isolated

Disregard for Your Feelings

They Are Short-fused
They Avoid Total Responsibility
They Are Manipulation Experts
"Gaslighting", is a slow, calculated process to have you believing that you are crazy,
The Green Eyed Monster
More reading is available on many sites reference Narcissist and Narcissistic behaviours and how to avoid toxic relationships. Some advice is for the future when you are ready to start again, don't share too much about yourself in the beginning, as that is the first thing a narcissist picks up on and it is a weakness in your armour.
This page is not covered by the creative commons license, because of its very nature. The only thing that are covered are my artwork and photography, Many thanks Kim Louise